It can be pretty scary to be nearing retirement age
and not feel financially secure...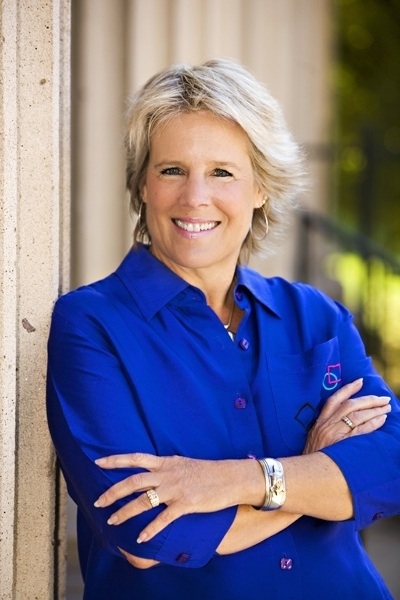 Kim Kirmmse Toth LCSW, CMC, PCC
"The Business Coach for Women After 50"
President of Positive Aging Inc.
Dear Entrepreneurial Woman,
As a woman running a small business, you're probably feeling frustrated, working way too hard and still not making the money that you expected to or need to.
You know you want freedom from financial worry, the freedom to live the life you have earned and so richly deserve.
Do you feel like you are doing all the right things, but something is missing because you're just not getting the results you hoped for?
Do you sometimes feel like your business is running you, instead of you running it?
Hi, I'm Kim Kirmmse Toth and the fact that you are reading my letter to you is actually no coincidence. In fact, it's probably because you have been secretly wishing and praying for a solution to the big puzzle:
How can I bring in more money, enjoy working with more of my ideal clients and still have the lifestyle I deserve - even in this challenging economy?
As a savvy woman after 50, maybe you feel like you're running out of time to make this business successful. Maybe you thought you knew how to manage and leverage your time, but what used to work in marketing is no longer effective. If you feel like you're lacking motivation and spinning your wheels as to what to change and how to do it, I can show you a better way. After all, you have worked very hard these last few decades and it's about time that all your experience and all your wisdom be rewarded. Rewarded with a higher income and more free time to do whatever you wish. You deserve more money and more time off! You know it, and I know it. So let's do something about it,shall we? Allow me the privilege of mentoring you in developing and implementing a successful business plan.
I'm going to ask you to dig deep down inside your soul for a moment and ask yourself:
Why isn't my business bringing me all the joy, ease,
and freedom I was expecting?
Did you know there are10.1 million women owned businesses in the U.S.A.? And despite that, money is still a worry and concern for many women - and if it's not, perhaps it should be. Because statistics show that women still don't fare as well as men do financially. And by now, smart women know that we can't always count on some one else for our financially security. Because things change. People change. Situations change. And the best way to get through that change, is to be in charge of your own destiny.
What's it going to take for you to finally gain control
of the situation for once and for all?
How is your business really doing? Is it moving forward the way you were hoping it would? Have you implemented all that you have learned, maybe from me, maybe from other business coaches? Perhaps you made the mistake of thinking too small and jumping right into your small business without a real strategic marketing plan. If you're like most people, you think you know what you need to do. But if you really did, wouldn't you be doing it already?
What I hear is an obstacle for most women who are looking to attract new clients is NOT really a lack of information or theory, but a lack of implementation, a lack of step-by-step processes, of resources and also a lack of the TIME, FOCUS and DEDICATION needed to make things happen. Sound familiar? I know, because I've been there.
If you're like me, it's amazing how much time you've spent learning from other coaches, and paying them some really big money, going from one seminar to another. And like you, I suffered from information overload, because I didn't implement what I was learning. I didn't put even half of that expensive training into action. And I didn't leverage my time well. Let me tell you, it makes a huge difference! I can honestly say that the two things that have propelled my business forward in this last year are implementing and of course, leveraging.
Let me guess:
You're doing some marketing but maybe it's not consistent
You have some clients but you would like to have more, perhaps a steady stream that you can count on
You don't have systems in place to follow up with them or cross sell or upsell them
And of course, you could use a lot more resources (including more time and more money) to make this happen
And then there's your lack of free time
I have a hunch that you are working way too hard and not earning the money you deserve and want.
No one ever said building and sustaining a business
was easy...
Time for a reality check!
If you're like many entrepreneurs, you're working at it, but if it's not happening and you recognize that you need to do things differently.
Yet you continue doing the same thing over and over again and expecting different results. That is Einstein's definition of "Insanity."
Are you bordering on insanity or taking charge of your financial future? I hope you are not waiting for others to do that for you - not your family and certainly not Uncle Sam.
Do you know these statistics from the Social Security Administration, Office of Research and Statistics regarding the income of the populations of 55 and older?
Out of every 100 people by the age of 65...
16 are deceased
70 are financially dependent on their children or others
14 are financially independent
Yikes! These are scary statistics, don't you think? Seventy percent of those over the age of 65 are dependent on someone else. These statistics are ugly for those of us in the baby boomer generation when it comes to retirement, especially for women. This holds true - even for affluent women. And I'm betting, this is not where you expected to be at this point in your life. So, it's time to take control of your financial future and get your business running in a manner that brings you solid income and the free time to enjoy it.
Building you own business and being successful at it could make all the difference to your security and sense of peace. It can secure your financial future, so that when you are ready to retire, you can.
47% of women after the age of 50 are single. And yes, we do outlive men. It's estimated that only 20% of women will be financially secure in their retirement.
And ? it's not just the money, is it? Sometimes you might simply feel tired and a bit 'over the hill', feeling as if the glass is half empty instead of half full. You might be afraid of what's next and asking, "If I only knew what lies ahead for me?" But the truth is - you don't know . Anything can happen. Your circumstances can change when you wake up tomorrow morning. And yet, you must be prepared for it anyway.
Let's IMAGINE for a moment. Imagine you can go anywhere your thoughts will take you and then the reality will follow.
It's all out there for you; wealth, health, family, friends, wisdom, love, career.
It's all waiting for you; the right person to love, the right ladder of success, a place you belong, bringing you a sense of real security in every facet of life.
I know you are a very intelligent woman and I know you could figure out how to build a solid successful business all on your own. But, I don't suggest this! Why not?
Because that's doing it the hard way - and the slow way.
And my guess is, you'd be much happier knowing you were on the quickest path to financial security. This is one time where "slow and steady wins the race" clearly isn't in your best interest.
Probably one of the greatest frustrations of being a solo entrepreneur is that of isolation. I know that feeling for myself, and I know that going it alone doesn't serve me as well as seeking the help of others on the path I'm on. Statistics show that most people progress much faster when they work with a coach. So I take great strides in getting myself involved with online/virtual women's groups as well as 'live' networking here in Denver.
Another thing I learned a long time ago is that reinventing the wheel was not a good use of my time and energy. I have gotten smarter over time and realized it makes much more sense to model what others have done so successfully. Why not? They too modeled some other successful people!
Trial and error is also a long and frustrating experience. Having mentors is what helped me to propel my business forward. I know I certainly wouldn't be where I am today without them! I know the VALUE OF HAVING SOMEONE TO GUIDE you on your journey.
Face it, we aren't born knowing how to build a successful business.
I also know it's much more fun and enlightening to do this in a collaborative environment with other women - all creating their own brilliance and quickly moving toward their own definition of success.
Connections to each other and leveraging our experience will bring us all power.
And that is exactly what you will be doing in the M.O.X.I.E. MasterMind I have created just for you!
This is something I have wanted to put together for years now, but the timing never seemed right. Now the timing is perfect for so many of us.
I've often asked myself, 'How can I be there for women on an ongoing basis, while guiding them to implement techniques and systems, so that they can experience real results?' How can I make myself available to many more people, at a lower cost but with high impact, so that it's works for me, so that I still have my precious personal time and yet create a win for my clients? Well, let me tell you, this M.O.X.I.E. MasterMind program is definitely a win for you!
I'm so sure that this is the solution you've been hoping
and searching for, that I'm going to give you
a 1-month membership to my exclusive M.O.X.I.E. MasterMind coaching program for just $1!
That's right, just $1.00. I have reorganized my services to you to be more efficient at an even lower investment, because I truly want to make this affordable and accessible to every woman who needs it.
I will share with you:
what you might need to do differently in your business
what is working right now in this economy
don't be surprised if I even suggest you stop doing some things!
The goal of our working together is for you to create a business that brings you the success you deserve and desire.
This M.O.X.I.E. MasterMind offers you all the support, accountability and coaching you need. I will share with you resources, tools and techniques that you will be able to apply specifically and immediately to your business and your life and move forward faster and easier. And you can experience all of this without the time or financial investment that is normally required in my Platinum programs!
Do you know where your ROI is?
If you are like most entrepreneurs, you are on information overwhelm. I know that feeling very well myself! The reality is that you must keep track of what is working right now (your return on investment, i.e., ROI) and then apply it in the most LEVERAGED way possible.
You also want to learn to IMPLEMENT more efficiently and more quickly so you can move from where you are now to where you want to be, sooner rather than later.
Plus, when you sign up to be a part of our M.O.X.I.E. MasterMind community, you will be able to ask me questions, get support, training and feedback LIVE every single month.
Again, there is more to this community of women than business success. It's a place you will belong; where you'll learn to take care of yourself - and make yourself a priority. It's a place to dream big, take action and do what you love. You'll discover how to live life on your own terms. So that you're happy and fulfilled and have a deep sense of inner peace, instead of continuing to live with the uncertainty.
You'll be well on your way toward making the
second half of your life the best half!
I live a good life. In fact, I have a great life! I want you to have that as well. Earning a great income is not only essential to secure your future; it's important to secure your FREEDOM. You have earned it -- and it can be yours!
I have put a lot of caring thought and attention into what this BRAND NEW program would look like. Here is a peek...
A coaching program run simply with your phone and computer so you don't have to travel away from your comfy home and family
12 relevant topics over12 months to get you headed in the right direction, the financially secure direction: whether you are brand new to business or have an established business
In-depth and step-by-step training on exactly how to implement every one of these 12 topics
Opportunities for you to ask me questions live and get support and feedback LIVE every single month
A level of training and coaching that is much more attainable and affordable than my higher end Private Platinum programs
Select any M.O.X.I.E. MasterMind option for
just $1 right now!
| | | | |
| --- | --- | --- | --- |
| Features | Sapphire | Emerald | Ruby |
| Access to all future Inner Secrets Training Calls | | | |
| Access to archived Inner Secrets Training Calls | | | |
| 24/7 access to private website & forum | | | |
| PDF transcripts of Inner Secret Training Calls | | | |
| Online & MP3 recordings of Inner Secrets Training | | | |
| Online & MP3 recordings of Q & A calls | | | |
| Online & MP3 recordings of Guest Expert calls | | | |
| Live monthly Q & A Group Training | | | |
| Bonus Special Topic calls | | | |
| Peer Led MasterMind | | | |
| Live MasterMind calls with Kim | | | |
| Online & MP3 Recordings of live MasterMind calls | | | |
| CDs of monthly Training calls | | | |
| Coaching Gym with Kim | | | |
| Direct Email access to Kim | | | |
| The M.O.X.I.E. August Workshop VIP rate | | | |
| Choose Your M.O.X.I.E. MasterMind Tier for just $1 here: | $197 | $97 | $27 |
There's no question this M.O.X.I.E. MasterMind will move you forward faster at any one of the 3 levels of membership. It's up to you how fast you want to move. how soon you want to arrive, and how ready you are to commit to doing whatever it takes to get there. Simply chose the one that fits your wants and needs. You can always change your membership at anytime.
I am so happy and thrilled to offer this program to you! As I mentioned earlier, I have wanted to do this type of program for a couple of years. I love the programs I have been in and am delighted that I can turn around and offer the culmination of all my training and self-discovery to you.
You know you want freedom from financial worry,
the freedom to live the life you have earned and
so richly deserve.
If you are truly serious about building your business, I encourage you to not let this opportunity go by. This will be a community of women learning and growing together, securing our own financial future and legacy.
As a member of the M.O.X.I.E. MasterMind community, you will learn specific, proven and cutting-edge strategies. What I continue to learn from my coaches, I will pass on to you. When you implement what you will learn here, your business will move forward much faster than you might believe possible.
Business, Marketing and Time leverage: This is a place where you can gain easy and instant access to strategies, tools, models and resources that will help you continually move forward in your business with a flow of proven ideas.
Knowledge: You'll gain knowledge and inspiration that will shorten your path to success and continued growth and education.
Implementation Coaching: You will have access to group and individual coaching so you can quickly and efficiently implement new strategies and accelerate your progress.
MasterMinding and Community: This is a place you will meet other women who are here to build businesses, MasterMind, 'talk shop' and receive feedback.
Results: You'll see positive results more quickly and with much more ease!
By working together in this M.O.X.I.E. MasterMind, through our collective wisdom and through inspiring each other; we will all rise to the top of our individual niche markets.
This is not about filling you up with more information. It's about giving you depth and guidance on each topic so you can implement and grow your business.
This will be well-filtered and well-organized information customized for your specific goals to solve your challenges.
You will receive custom solutions - I understand
not one size fits all.
Why should you listen to me?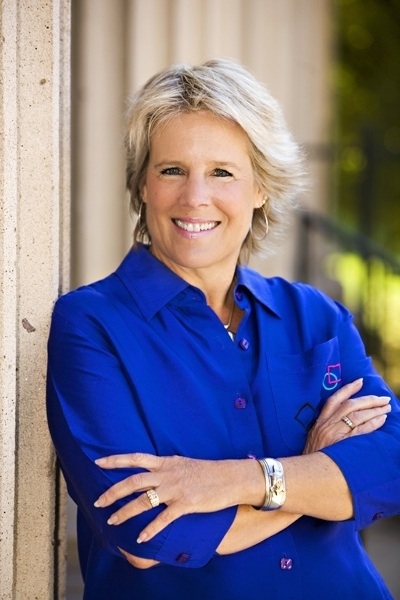 Kim Kirmmse Toth LCSW, CMC, PCC
"The Business Coach for Women After 50"
President of Positive Aging Inc.
Hi, I'm Kim Kirmmse Toth, The Business Coach for Women After 50. As many of you know, I had a very successful therapy practice for 23 years, which I 'retired' from in September of 2009. I had been taking coaching classes since 2002, and then in 2005, I began my new role as an international trainer at that same coaching school (Mentor Coach).
It wasn't easy leaving a solid therapy practice, but I knew I needed to do something different. It was time for a change.
I would be lying to you if I said it was an easy transition. It was not. Since my therapy office was in a medical building, I never had to market myself and still had a waiting list. It was so easy!
Well, rude awakening! I knew I had great skills and taking more classes on getting more skillful was not the answer. Yes, I can get caught up in that roller coaster too, thinking I just needed to be a better coach.
Trust me -- it was not about being a better coach. It was about how on earth I was going to market myself and still keep my integrity and self respect in tact! Like many of my colleagues, I had no clue about that piece.
Needless to say I have learned a heck of a lot in these last 3-5 years and there is no reason you should have to wait that long!
Like many heart-centered women wanting to be successful in life and business, I followed around all kinds of gurus. I did the 'guru dance' for a long time, but it never seemed to work out like 'they' said it would or how I hoped and prayed it would. This was still a new world to me...
I have to take responsibility here and say I messed up along the way. I changed my niche several times, never really branded myself well, and because I was following too many 'gurus,' I was all over the place, lacking real focus.
The other areas I fell down on were not implementing, not leveraging and basically, hiding out behind my computer in my home office. (It started out great being in a home office, until I got 'stuck' there.)
And since I am being so open here about how I screwed up, one of the big things was -- I had no systems in place. Without systems, I was piece-mealing everything and not getting much done. There was no organization around my business.
It breaks my heart to see you repeat the same mistakes I and many of my colleagues have made, wasting your precious time and money because you weren't prepared to implement, it wasn't the right time, or you're grasping at every bright shiny object, thinking "this is the one!" etc.
I want to spare you from much of that trial and error
so you can experience the joy of living every day as I do!
Here's what some of my clients have said about their experience working with me: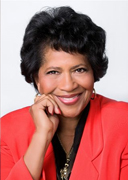 Kim,
Thanks for the opportunity to participate in your program. Your idea of M.O.X.I.E. are super acronyms to describe today's business woman. I'm looking forward to learning more in your MasterMind program and reaching my third-career potential. As women and creative creatures we are, regardless of age, connecting our great minds together will empower us all in our pursuit and purpose. Look out world - Prepare For A Change!
Thanks,
Barbara Atkins
Goodyear, Arizona
www.sunrisebeginnings.com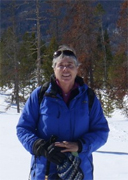 Entrepreneurs have great ideas but need support to realize their vision. Here's how the Kim's live in-person MasterMind (www.victorycircles.com) group has provided me support. With Kim's enthusiastic and skillful leadership, the group has helped me to clarify the values that I want to express in my business and set reasonable goals and time lines. The group offers opportunities to get answers to the core questions that "you were always afraid to ask," to brainstorm to solve problems, and learn about a variety of perspectives for running a business members' different kinds of businesses. It provides accountability to keep me on track on my goals.
Kim is a great leader for this kind of group. She can draw on her own wide experience as a successful entrepreneur and expertise as a business coach. She models the kind of ongoing professional development and innovativeness that helps to make and sustain successful businesses. Since I joined her face-to-face MasterMind, I have been spurred to get greater clarity about my practice niche, developed a clearer brand, and complete changes that make my coaching business more efficient--all of which make my coaching work more enjoyable. I have started a profitable new coaching group and my referral base has been expanding rapidly. I look forward to discovering how the virtual version of the MOXIE MasterMind can help me find ways to make my business even more rewarding.
Andrea Meier
Boulder, Colorado
www.flourishingwithcoaching.com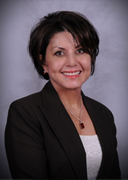 Before I was in Kim's Niche Breakthrough VIP Day, I was absolutely frantic and feeling despair because I knew I had not narrowed my market niche sufficiently. This negative energy was a giant boulder on my path to building my coaching practice. Now, I know exactly who that market is and where I will find them. I'm not only clearer, but I'm confident that I'm the go-to person and can speak to the very issues that trouble them. This critical step has catapulted me forward to complete my marketing plan. What's more is that I'm excited and energized each day because now I feel like a magnet to the women leaders I want to serve. Everywhere I go, I'm connecting with these women so naturally and comfortably while simply being myself. Most of all, I enjoyed the interaction of the retreat participants and Kim. Their warmth and supportive feedback is what I remember the most. For those who are still struggling to find their niche, this virtual retreat is a must!
Shelly Quintana
Wheat Ridge, Colorado
www.livemydreamscoaching.com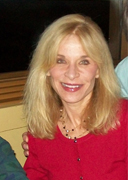 Working with Kim has helped me to clarify my vision and goals for the future of my business life. I am moving forward from a place where I was feeling somewhat "stuck."
I love that she gives you both guidance and tools you can start to use right away to grow both personally and professionally.
Kim has a combination of knowledge and expertise, coupled with a down-to-earth and positive style that left me feeling more focused and encouraged after my very first session with her. She approached each of our sessions with both warmth and directness, which made the experience both productive and fun.
And, it is easy to tell she "practices what she preaches." I have already benefited from my time working with Kim and look forward to more in the future.
Suzanne Levy
Evergreen, Colorado
Independent Legal Services Professional
Now that I've told you WHY, here's HOW you will receive this business and life changing information and training, keeping in mind you will also get my personal attention and coaching.

"Inner Secrets" Training Calls LIVE with Kim.
1 Content-Rich Training Call on a
Specific Business & Marketing Topic.
Ruby, Emerald, and Sapphire
This will be live audio training (not prerecorded calls) each month exclusively for M.O.X.I.E. MasterMind members Each month there will be focus on a specific business component and marketing topic ranging from Grass Roots Business Start-up to Niching, List Building, Websites, Ezines, your Signature System to your Profit Pyramid, etc.
Please know these are not general overview type calls. I will deliver detailed training with step-by-step proven strategies, which you can begin to implement after each call.
There will be 15-minutes for Q & A during each call

1 Live "Inner Secrets" Q & A Call with Kim each month where you have an opportunity to ask
any questions you may have.
Emerald and Sapphire
Each month you will meet with me and your M.O.X.I.E. sisters for an additional full 60-minute Q & A call. This will be a highly interactive "open mike" atmosphere, giving you the opportunity to talk with me personally while I answer your specific questions. Plus, the group will share their expertise, recommendations and resources regarding your specific business and marketing challenges. (Please know these questions can be about any business or marketing question you have, not limited to the topic that month.)
I suggest you come to each of these calls even if you don't have a particular question to ask. These calls are very valuable even if you are just listening. You might be surprised at how much you will get out of these calls when another member gets feedback on a subject that might be pertinent to you. Even if you choose to just sit back and listen, you're bound to get ideas from the other participants asking questions.
If you are not able to make these Q & A calls live, don't worry about it. You can email your questions to me and I will be sure to answer them on the call. And of course, the replays will be posted in the member forum for you.

"Inner Secrets" Training Calls LIVE MasterMind Calls
with Kim every other month.
Sapphire Only
As a M.O.X.I.E. MasterMind member, you will have the opportunity to be show- cased on a rotating basis. When it's your turn, you will be able to bring us your questions and concerns and receive coaching and input from Kim and the other MasterMind women.
Beginning in 1937, when Napoleon Hill published his book "Think and Grow Rich," the term 'MasterMind' was born. This term refers to a small group of people with a common interest coming together to help one another grow their businesses.
This is an excellent opportunity for you and a very valuable benefit that I can say I have personally benefited from quite often. The wisdom and experience of the members of this community will help move you along your path toward successful business ownership.
Our format is about 'idea sharing' and 'hot seat' coaching, where one person gets help from Kim and other members of the circle.

Monthly Peer Led MasterMind Calls.
Emerald and Sapphire
As a M.O.X.I.E. MasterMind member, you are offered the opportunity to participate in a peer led MasterMind group. These will be small groups of 2-4 women that you can create and facilitate on your own within our community.
There is enormous value being in a community of women and like-minded colleagues where you can lend and ask for support on a consistent basis. Each month you will meet on the phone at a time you have set up for your own convenience. Facilitation of these calls should be rotated between you and the other women.
I will give you my M.O.X.I.E. MasterMind template for your use to help you stay focused and make these calls highly productive. These calls are designed to help you stay into action and to be accountable to each other. You will find this process will help you remove obstacles and give you a boost of support just when you need it.
Feel free to record these calls for later listening. Sometimes so much is shared, it's difficult to take notes fast enough. It is often better to simply focus on the call itself and take notes when you replay the recorded call at a later date.

PDF Transcripts of all "Inner Secrets" Training Calls.
Emerald and Sapphire
Each of our Inner Secret Training Calls will be TRANSCRIBED.
Each transcript will be posted online in a PDF format at your M.O.X.I.E. MasterMind private website. You have permission to either save them to your computer or print them out. This way, you will be able to go through the transcript while sitting on the couch with your highlighter (my favorite thing) or read and follow along with the audio MP3. I want to make it very easy for you to learn the way YOU like to learn.

CDs of each Training Call.
Emerald and Sapphire
Not only will you get access to listen in your private M.O.X.I.E. MasterMind website 24 hours after each call, but you will also receive CD's of each training call mailed directly to your front door each month, so you will never have to worry about missing a call.
I don't know about you but when I am in my car, especially on a long road trip (often with my golden retrievers) I love to listen educational CDs.
You can listen to them on your computer, your stereo or upload the recordings to your ipod or MP-3 player when you are out and about.
Even if you were able to attend these calls LIVE, the content will definitely be worth listening to again. You can add these to your business building success library so they are easy to locate when you are looking for your next income- producing strategy.

Online and MP3 Recordings of all "Inner Secret" Training and Q & A calls and MasterMind calls with Kim.
Ruby (for Training Calls only), Emerald, and Sapphire
If for any reason you must miss a 'live' call you will have access to the recordings at your M.O.X.I.E. MasterMind private website.
Each call will be uploaded within 24 hours after the call. You can listen to the call right on the web page by clicking 'play' or you can download the MP3 file on your MP3 player.
You may also save this MP3 file on your computer and keep them in your Business Growth folder. These are content rich calls that you may wish to listen to at another time. What an easy way to build your library of business growth information so you can find the information you need easily, while you are working on your income-generating strategies!

Personal "Coaching Call in Hours" twice each month with Kim.
Sapphire Only
These will be several hours twice a month where I will open my phone lines to anyone in the Sapphire Level to receive personal and private coaching from me.
Also called a Coaching Gym, it is typical that people just keep calling in until the line is free. I'm not inclined to waste your time that way, so instead, I will be offering an online calendar so you may set up your times ahead of time. I would rather you use your time to implement what you have learned each month!

M.O.X.I.E. MasterMind Private Website and Private Forum.
Ruby (Forum Only), Emerald, and Sapphire
As mentioned, your Inner Secrets Training Calls and your Q & A calls will be posted in your M.O.X.I.E. MasterMind private website.
In addition, ALL information and content for this program will posted on this private, password protected website. This includes transcripts, links, handouts, checklists, templates and anything else I believe would be helpful to you in growing your businesses. I don't want you to spend your time searching for that one piece of information you are looking for. Everything will be in one place.
This is also a great opportunity to have access to all your peers, where you can get even more feedback, accountability, brainstorming and resources from each other.
During each Training Call, I will be giving you homework (on your Implementation Sheet) and I encourage you to post it on this collaborative forum to get guidance and support from the other women as well as myself. Believe me, there is nothing like a group of MOXIE peers to get you in gear! I trust you will find the camaraderie and encouragement very rewarding.
Also included in this website, will be my "Rolodex of Recommended Resources." This will be a gold mine for you so you don't have to go hunting for information or people that can help you build your business. Remember, this is not about reinventing the wheel!
One of my goals and I have been told, one of my strengths, is creating community with the women I work with. It is my intention to jump into the M.O.X.I.E. MasterMind forum a couple times each week to answer any questions and offer support. My mission is to create a caring, loving, supportive, fun and safe place for you.
Again, this is a place where you can get feedback, support, accountability, new ideas and resources on a consistent basis whenever you want and need it.

Guest Experts and Special Topic Calls.
Emerald and Sapphire
Occasionally, I will invite a Guest Expert to come talk to our group. They will share their own personal secrets and expertise as it relates to your business building and personal success.
I will be interviewing these experts asking them revealing questions so you can discover what really WORKS and you also will have the opportunity to ask them your own questions.
These calls will be recorded but because these are 'live' calls and not pre-recorded, you will want to be there to ask your own questions.
In addition, if I feel there are Special Topics that you want addressed, I will make sure that happens as well, either myself or with another expert in that field.

Direct Email Access to Kim.
Sapphire Only
I offer you direct private email access to you. I can say this to you because I have offered this before in my higher end Private Elite and Group Platinum programs and have never had anybody become overzealous and take advantage of this generous offer.
So, for those of you at the Sapphire Level, this is another one of your benefits.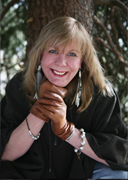 I was on a Telesummit call when Kim was being interviewed yesterday by Cheri Ruskus of Victory Circles. Kim was talking about finding your Niche and I was so rapt in her every word but I just had to take my shower for the day. What she was talking about what so compelling and wonderful I didn't want to miss anything so I took my phone into the shower with me!
Kim's talking about attracting the right people AND getting paid was so what I needed to hear I just couldn't hang up!
I am going to go back and listen to the recordings from the Summit and set up my 2011 biz plan in detail. I can't wait to hear you again!
Maddy Hopkins
Loveland, Colorado
www.mnhopkinsdesign.com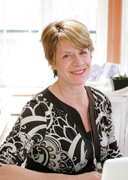 Working with Kim in the live, in person MasterMind group and with her private coaching has been hugely instrumental in helping me move forward.
With her guidance I was able to make staffing changes that have greatly enhanced the success of MidChix & MadHens. We have recently launched a Co-op Membership Program that has attracted advertising members and nonprofit partners.
This has been a direct result of having a new team to support me and of the goal-setting we do in the MasterMind group. Kim's warmth coupled with her professional expertise is just what the doctor ordered for entrepreneurs like me.
Gretchen Seefried
Denver, Colorado
www.midchix.com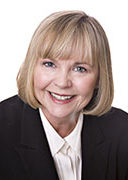 After a significant investment of time and money I still felt like my coaching business was more a hobby than a business. Seeking solutions to this dilemma, as well as concrete strategies to get it moving forward fast, I started thinking "What can I do and who can help me".
I knew Kim as a leader of several programs in which I had participated. Could I really commit or was it just too much? Fortunately wisdom prevailed. Kim and I got started!
In the short time that Kim and I have been working together I have refined and clarified my niche, my brand and have started reaching out to my tribe.
Kim inspired me to step out of my comfort zone. In doing so I am excited that I have my Signature System underway and a great teleseminar series about to launch!
I am also getting help putting the support pieces in place to make this work for my life. I love the confidence that I have gained and the vision I have for the future. I whole heartedly recommend any of Kim's programs!
Dorothy DeClute
Toronto, Ontario
www.coachdeclute.com
With ALL the benefits that you can enjoy at your OWN pace just for $1, it would be foolish not to take advantage of this special offer.
Do you agree? Then take action by signing up here...
Ok, here is how you get your first month for only an itty bitty $1 in my new M.O.X.I.E. MasterMind :
To celebrate the launch of this M.O.X.I.E. MasterMind, I want to make it easy for you to register and join us:
To activate your membership and receive your first month in the M.O.X.I.E. MasterMind for just $1, sign up now here via my secure online registration form.
Then after your first 30 days, you can continue this high-value, high-content program at the lowest regular price I will ever offer it: $27 for Ruby tier, $97 for Emerald Tier and $197 for Sapphire Tier. (These are a fraction of my regular Private Elite and Group Platinum programs.)
The best part is, you don't have to do anything to continue with your benefits. We know you are busy professionals and don't have time for monthly check- writing minutiae. We will be sure that you receive your monthly benefits each and every month, no matter which tier you have signed up for. To save you any hassle, 30 days from the day you sign up, we will simply process your credit card automatically each month.
If after your first 30 days, or actually anytime at all, you wish to cancel your membership, simply email us at support@moxieMasterMind.com and we will take care of it right away. No questions, no hassles and no hard feelings.
Are you ready to roll?
There is only one step you need to activate your membership in my brand new M.O.X.I.E. MasterMind - sign up below via this secure online registration form.
**Registration Form**

"Yes, Kim, I want to take you up on your offer to claim my seat in your exclusive M.O.X.I.E. MasterMind to help me get motivated, optimize my time, feel xhilarated with my impact and excel
in my life and business!"
My membership includes the following benefits:
Monthly Inner Secrets training calls with Kim covering specific business and marketing success topics
Monthly Open Q&A calls with Kim where I will get coaching and training on anything related to my business
Online and MP3 audio recordings of all calls
PDF written transcripts of the Inner Secrets training calls
CDs of each Training Call
Private Forum and access to the other M.O.X.I.E. MasterMind members via the private discussion list
And MUCH MORE...
I understand that after my trial period ends, my credit card will be automatically charged the normal member rate of $197, $97 or $27 a month, depending on which membership tier I've chosen. And as long as I remain a member in good standing, I'll continue to have access to these membership benefits.
I understand that I'm investing in your M.O.X.I.E. MasterMind at NO RISK whatsoever, because I can cancel my membership at anytime. I also understand that if I choose to cancel my membership, I will lose all access to these privileges at that time, AND if I choose to cancel and then choose to re-join, I am not guaranteed a spot back in the group or membership at this introductory rate.
NOTE: These special offers are only good for first-time members. If you have already been a member and would like to RE-JOIN the M.O.X.I.E. MasterMind, Please CLICK HERE to rejoin now at the regular $197, $97 or $27 monthly rate.
I'm assured this online transaction is 100% secure and after my information is received, I will get an electronic receipt and instructions within a few minutes.
I'm ready to reserve my spot in your M.O.X.I.E. MasterMind NOW!
| | | | |
| --- | --- | --- | --- |
| Features | Sapphire | Emerald | Ruby |
| Access to all future Inner Secrets Training Calls | | | |
| Access to archived Inner Secrets Training Calls | | | |
| 24/7 access to private website & forum | | | |
| PDF transcripts of Inner Secret Training Calls | | | |
| Online & MP3 recordings of Inner Secrets Training | | | |
| Online & MP3 recordings of Q & A calls | | | |
| Online & MP3 recordings of Guest Expert calls | | | |
| Live monthly Q & A Group Training | | | |
| Bonus Special Topic calls | | | |
| Peer Led MasterMind | | | |
| Live MasterMind calls with Kim | | | |
| Online & MP3 Recordings of live MasterMind calls | | | |
| CDs of monthly Training calls | | | |
| Coaching Gym with Kim | | | |
| Direct Email access to Kim | | | |
| The M.O.X.I.E. August Workshop VIP rate | | | |
| Choose Your M.O.X.I.E. MasterMind Tier for just $1 here: | $197 | $97 | $27 |


Please note: We cannot accept PayPal orders for M.O.X.I.E. MasterMind.

Now is the time for you to decide. Are you ready to master these business and marketing strategies that are proven to help you increase your business and work less, while having confidence in your financial future?
I look forward to being able to celebrate your business and life successes in the near future!
To your secure and joyful future,
Kim
Questions? Happy to help. Email us at support@positiveaginginc.com an we'll get back to you asap!
P.S.:Remember, the $1 trial is for a limited time only, so be sure to reserve your spot now! Just $1 gets you started with the all the support, accountability, coaching, resources, tools and techniques you need to move forward faster! Enjoy the benefits of a Platinum program without the investment of time or money you might expect.
P.P.S.:Remember, everything you'll learn from me in the M.O.X.I.E. MasterMind program means more FREEDOM - to do the things you most want to do when you most want to do them, with the people you most want to have around you!
What is THAT worth to YOU?